Travel
The practice is well connected by road and rail.
Car Parking Onsite we have on site car parking available for our patients
Bus Services  that pass our door or stop nearby LRT 5, 44 First Bus 44,124
Rail Service –  Brunstane Station is 5 minutes walk  away from the practice and can have you at Waverley Station in 8 minutes
Our Address is:
57 Duddingston Crescent
Milton Road
Edinburgh EH15 3AY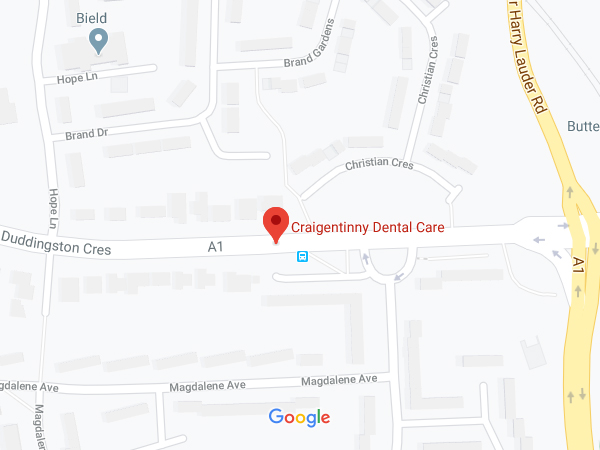 Road
Onsite parking is available in our car park.
Get Google Directions
57 Duddingston Crescent, Edinburgh, EH15 3AY
Rail
Our nearest Station is Brunstane Station just 400m from the practice
You can travel there from Edinburgh Waverley in less than 10mins.
See Timetables / Fares and book tickets
Walking directions from  Brunstane Station to the practice
Bus
LRT
timetables 5,44
journey planner
First Bus
44,124
Cycle
Cycle lock points are available at the practice where you can leave bicycles out of harm's way. Just ask at reception.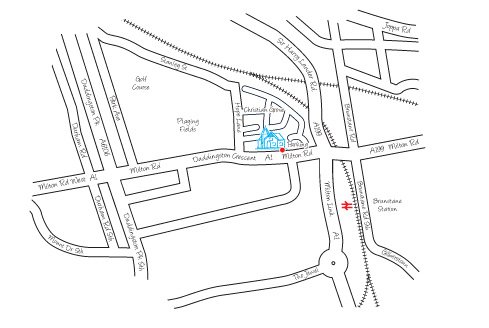 The top windows of the practice feature our distinctive logo. The building is painted white with green timber has an unusual pointed roof. The practice is entered from Milton road and car parking is available on site.
If you get lost on the way to us, simply give us a call and a member of our team will give you directions from wherever you are.