Composite bonding   creates a rapid and dramatic improvement in your smile. Whether it is currenting just one tooth or a smile makeover, cosmetic bonding can boost your smile confidence.   This is  "tooth kind"  cosmetic dentistry where the natural tooth is usually left intact below the bonding. Treatment  commonly does not involve any injections and can be completed in a single treatment session with good  planning.
Composite bonding  can   remedy surface defects in front teeth, close small spaces  or make teeth that are squint appear straighter. More extensive "smile makeovers" are also possible with this approach using our  digitally guided, smile makeover technique.
As a treatment, Composite Bonding can do almost anything that porcelain veneers can however, unlike porcelain  the underlying tooth is usually left untouched.  Generally the appearance of either treatment is similar, however resin bonding does require a little more maintenance to keep the finished result looking its best.
Our team have been offering this treatment for more than 20 years and now use digital technology to design and preview your new smile before treatment
Advantages of Composite Bonding
usually faster treatment times often just 1 treatment visit
usually lower treatment costs
usually less / no tooth removal
can be removed if you later choose another option
usually no injections
Disadvantages
not usually suitable for smokers
require re polishing periodically
To find out if you are suitable for Resin Bonding (Composite Bonding) why not book a free consultation: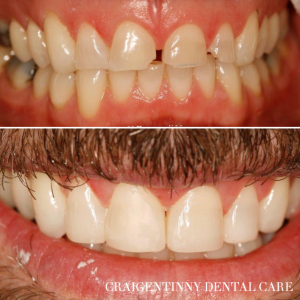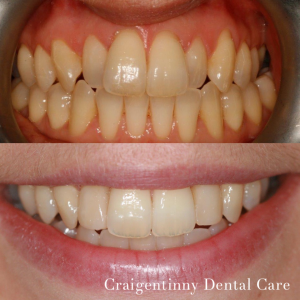 Cosmetic Dentistry Enquiry