Implants Get Rid Of Full Dentures
Dental implants offer a great way to dramatically  improve or completely get rid of  your full denture.  There are 2 options to consider Denture stabilisation and implant bridges.
A Dental Implant Bridge
Using Implants as a foundation we can re create a whole set of upper or lower teeth for you in the form of a bridge. Between 4 and 6 implants are used  and  a new set of teeth fixed on top.
A Whole New Bite With Implants
If you have lost some most or indeed all of your teeth then Dental Implants can be the lifeline that you are looking for, while Dental Implant Bridge treatment is more complex your new teeth are fixed in place and not removable day to day.
New Found Confidence
Our patients often tell us that their implant supported crowns and bridges restore not only their ability to chew but also their confidence to smile, laugh and chew  without worrying about a denture moving and causing embarrassment.  Why not find out what implants could do for you by speaking to our team.
Dental Implant Costs
An initial consultation allows us to discuss your  goals and your own situation. After this if you would like to proceed we carry out a detailed examination which allows us to provide a full written treatment estimate detailing the time, cost and stages involved in your treatment.
Peace of Mind
Our senior dentists are Members of the faculty of General Dental Practitioners and each have over  20  years of  experience in dentistry. They are fully indemnified and insured to provide dental implant treatment  and all of our work is covered by extended guarantees giving you peace of mind
Costs of Treatment
The costs of treatment depend on the number of missing teeth and where they are located.Comprehensive and detailed written treatment plans and estimates are always  provided  so that you know what to expect every step of the way. The following fees are indicative but your dentist will be happy to provide a tailored treatment quotation for your situation.
Single tooth replacement from               £1985 –   £2900
2-4 teeth in a row from                            £3900 –   £5500
All upper or lower teeth on a bridge     £9800 –  £18000
Implant Stabilised Denture from          £3500
Dental Implants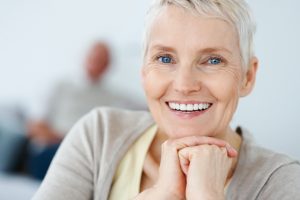 Considering  dental implants in Edinburgh ? Then  at Craigentinny Dental Care  you will find dentists who will help you to achieve a great result in replacing missing teeth. Most patients with dental implants report that they  feel just like their own teeth and make speaking, smiling with confidence and chewing much easier than with  a denture. Best described as replacement roots for missing teeth, implants are made out of titanium and  are placed to  support a crown or bridge or stabilise a loose denture. Crowns and bridges are either cemented or screwed to the implant while dentures are attached with a "press stud like fastening. " The process involves placing an implant into the jaw  with a short surgical procedure. The implant it is left usually for 3 -6 months to heal and fuse to  the bone around it.  Once healing of your dental implant is complete, an implant crown, bridge  or over denture is made and fitted . At Craigentinny Dental Practice  Edinburgh we always set out to  create  a situation where your dental implants and natural teeth blend together seamlessly so that so one can tell which is which in normal use.