Dental Implant Edinburgh Costs
No one likes nasty surprises so it is natural that you would want to know a little about the costs of implant treatment before you consider making an appointment. This short video has lots of useful information about the things that affect implant costs. The video was recorded a couple of years ago and although costs do change over time, the things that influence the overall cost of implant treatment do not. The most up to date indicative costs are at the bottom of the page.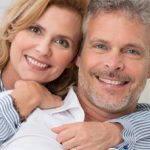 The best way to get an accurate idea of what dental implant treatment might cost  in relation to your own situation is to come along for a consultation where one of our team will be happy to chat to you in detail about your options. We offer a free 20 minute overview consultation and you can request this or a more detailed examination and Dental Implant consultation at our Edinburgh clinic using the form below.

Dental Implant Enquiry
Single Tooth Implant – from £ 2200
Denture stabilisation – from £3,500