Category: Sedation Dentistry
One of the biggest fears we at Craigentinny dental clinic find that prevents patients from receiving dental care that is essential to their oral health, and in return, their overall health, is overwhelming anxiety in seeking treatment at a dental clinic. In order to help our particularly nervous patients, we have made available Sedation Dentistry in Edinburgh.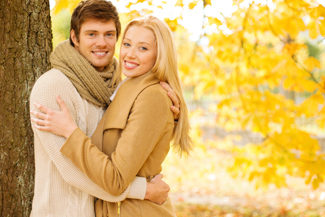 We offer Sedation Dentistry in Edinburgh through the means of intravenous sedation as we find this method has a number of desirable benefits for patients. Our professional dental team welcomes questions from patients interested in Sedation Dentistry in Edinburgh. Intravenous sedation is widely used by dental practitioners worldwide mainly for its effectiveness and for being friendly on a patient's pocket while making certain that they are comfortable and anxiety-free.
Sedation Dentistry can play a vital role in helping patients take care of their oral health, especially those who have an overpowering fear of needles and other dental instruments. Dental practitioners are better able to perform their tasks quickly and efficiently if the patient is relaxed and comfortable. In many situations, patients can receive multiple procedures in a single session. This presents a powerful argument for efficiency and saving patients time and money.
Reasons why IV sedation makes for a good choice
Can be used in conjunction with a diverse array of dental procedures
Patients can choose IV sedation when undergoing a range of procedures from root canal procedures to tooth extractions.
Advanced level of comfort
IV sedation places patients into a blissful state of a deeper level of relaxation (compared to other types of sedation treatments). In essence, patients remain in a semi-conscious condition throughout a dental procedure.
IV sedation is safe
Patients worried about how safe this method is should note that there will be constant monitoring of vital signs such as blood pressure.
Comes into effect much faster
Seeing that the anaesthetic drugs are administered directly into the bloodstream, they are able to take effect relatively more quickly. Other types of sedation like oral medication can take up to an hour to kick in while it only takes seconds for the drugs to work intravenously.
Controlled dosage allows for a speedier recovery and re-orientation
An experienced dental practitioner can expertly adjust the dosage of sedation to provide a patient with a higher level of relaxation. This can be done in incremental amounts which can help the patient to recover faster once the procedure is over. Patients are advised that it is not recommended that they drive home themselves from the dental clinic but appoint a designated driver instead.
The anticipation of pain and the rise in anxiety levels at the thought of a dental procedure can have an adverse effect on a patient's health – increase in blood pressure and reduced oxygen intake in the heart – problems that are eliminated when sedation dentistry is used.
We are more than happy to discuss with you your concerns and anxieties about receiving dental care. Our highly experienced dentists at Craigentinny dental clinic will talk you through the process of sedation dentistry and how it can be used to help improve your oral health.