Is sedation dentistry only suitable for nervous patients? Ways it can help other dental patients
Do you have a sensitive gag reflex? Do you have very sensitive teeth?
While most people have heard about practitioners using sedation on patients who are phobic of the dentist or needles, few have heard about the other instances in which the use of sedatives may make your dental appointment simpler.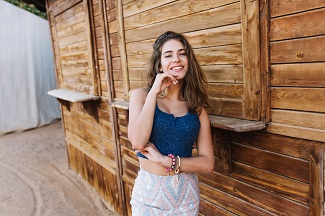 Of course, while comorbid medical conditions may play a role in whether you are suited to being sedated (and indeed, if you are taking any specific medications), at Craigentinny, if you are sensitive to someone examining your mouth or have a low pain threshold, sedation may be beneficial to you!
At Craigentinny, we are proud to be able to offer sedation dentistry in Edinburgh to our most nervous and phobic patients. However, if you are concerned about your check-up or procedure for other reasons, then talk to our team to see if you are a suitable candidate to undergo sedation via an intravenous drip.
So, what are some of the other scenarios that may warrant you requiring sedation dentistry in Edinburgh?
Movement
Most of us have seen it portrayed in films or on television shows; a child who cannot sit still in the dental chair for their check-up and ends up putting their dental practitioner in a whirl; a classic comedic set-up!
However, there are many medical conditions that may cause a dental patient to move uncontrollably and suddenly, such as Parkinson's disease or multiple sclerosis. Of course, when our team is holding a drill to perform a filling, this is unlikely to be feasible without some kind of sedative in place. So, if you suffer from a condition that may cause erratic movement while undertaking a dental check-up, you are likely to be a candidate for sedation dentistry in Edinburgh.
Anaesthetic resistance
If you are a person who requires extensive dental work from our team at Craigentinny, but cannot tolerate anaesthetic due to conflicting medication or conditions, then sedation is going to be the best option for you.
Relaxing you for up to an hour at a time, the sedatives we use in our intravenous drip rarely have counter interactions with medication or medical conditions and will allow our team to perform the required dental procedures, while you relax.
Of course, if you are concerned, please discuss your medication or your medical condition with our dental team.
Medical conditions
While we discussed medical issues earlier, in this section we will not be looking at medical issues that cause uncontrollable movement.
If you suffer from either neck or back issues, such as ankylosing spondylitis or a slipped disc, it is going to be hard for you to hold one position for too long; while it may not be uncomfortable in the chair, it may cause discomfort at a later date and so, if you have a serious issue with your back or neck, talk to our team about undertaking sedation for your dental check-up.
And of course, if you are nervous, or phobic of the dentist, sedation is also an option for you!