Category: Braces
Fed up with having a crooked grin? Does it stop you from smiling in photos?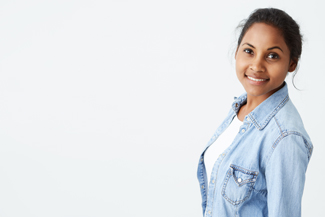 Luckily, there are many solutions to having a slightly off centre smile, even if you are an adult who has never undertaken orthodontic treatment before!
But, with the range of adult aimed aligners growing every day, which one is most suited to straighten your smile? Many patients feel overwhelmed when researching aligners online, as they all seem very similar.
Each aligner we use in Edinburgh on our adult patients is targeted to correct a different issue; Invisalign is more suitable for minor protrusions and gaps. Another aligner that our team at Craigentinny can offer, the Inman aligner, is better at realigning more complex orthodontic issues.
When you come to Craigentinny, our team will help you find the perfect brace in Edinburgh, to give you a straighter smile in as little time as possible. As our team is experienced at correcting a wide array of alignments, gaps, and protrusions, all with varying severity, we guarantee that we will find a way to get you the straighter smile you have always wanted!
But are there any notable differences between the braces in Edinburgh that we can offer? Read on for a basic guide to our most popular aligners.
Invisalign
Invisalign is one of our most popular braces in Edinburgh.
Suitable for busy people, our team at Craigentinny will offer this aligner to those who have minor to moderate orthodontic issues in their mouths. Also, if you are a bit self-conscious about how you look or need to keep up appearances for your job, Invisalign is the option for you!
But, if our team decides that you need an orthodontic device with a bit more bite, you may be better suited to our next aligner!
Inman aligner
A brace more suited for our patients who require a bit more of an intense dental reshuffling, the Inman aligner is a fitted appliance.
Using a set of clear brackets and a wire, these aligners use a sliding motion to move your teeth into their new position. Unlike orthodontic aligners, your treatment with the Inman aligner could be completed in 6-10 weeks. However, this aligner is not suitable for correcting misalignments in the back of the mouth, and focuses solely on the teeth at the front of your smile!
Ask our team at Craigentinny if this nifty aligner is for you.
Six Month Smiles
Suitable for patients who only need some help straightening their front teeth on both jaws, Six Month Smiles is a great aligner choice for a cosmetic sprucing up!
Similar to the Inman aligner, this device is fitted and will require some adjustment from our dentists at Craigentinny to work correctly, but this is necessary for the fast turn-around time. Indeed, if you only need a moderate straightening or alignment, with Six Month Smiles, you could have that straighter smile in as little as 10 weeks! Call our team today about adult orthodontic options. We are sure we can help you!