Caring for Edinburgh's Smiles
At Craigentinny Dental Care, we are proud to boast a lengthy relationship with the Edinburgh community that spans 25 years, and can say with conviction that we consider ourselves to be part of the Craigentinny social tapestry. Relations between local residents and their dental practitioners here form the bedrock of what makes us a staple in the local community, and we pride ourselves in putting the individual needs of each patient at the forefront of our practice – rather than adopting a one-size-fits-all approach common in some other practices throughout the city. At Craigentinny Dental Centre, patient care is centred around the specific needs and requirements of the individual, and we offer a wide range of both cosmetic and structural dental procedures and methodologies – and only begin treatment when the patient is comfortable with both the procedure and the practitioner carrying it out.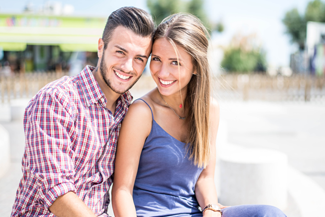 Maintaining a healthy smile
One service which we offer at Craigentinny Dental Care is our range of dental hygienist treatments, to tackle and halt any visible signs of decay or neglect on teeth, and help patients maintain healthy and hearty smiles. We have three certified dental hygienists currently practicing out of our centre in Craigentinny – each chosen for their long experience, professionalism and care. Through a scale and polish treatment, whereby superficial stains from smoking, drinking tea or coffee or red wine are power cleaned off, patients can enjoy the squeaky-clean sensation of having their teeth restored to their former glory. This is an effective procedure in its instant clean-feeling results, as well as preventing any further detrimental damage being caused to teeth. More extensive and intensive hygienist treatment can be undertaken for patients who suffer from Periodontal or Gum disease to help control its spread and eliminate the disease at its core. Our Hygienists are also available for general consultations on home remedies and other good practices to ensure patient's teeth are well maintained and the healthiest and best they can be.
Sedation dentistry
For patients who suffer from anxiety or chronic fear of the dentist, but still require dental care – at Craigentinny Dental Care we offer intravenous sedation, whereby a sedative is injected into the patient which calms and sedates them, allowing the procedure to go ahead smoothly. Before undertaking dental sedation, we require all patients to fill out a short medical history form and to be made aware of the process of undertaking dental sedation.
Invisible ingenuity
Another treatment which we offer at Craigentinny Dental Care is the installation of invisible, discreet braces in Edinburgh and dental aligners. Many adults and younger patients may be deterred by the notion of undergoing dental alignment through standard 'train-track' fused braces which typically last over a year. Invisible braces in Edinburgh, such as our 'Six Month Smiles' treatment, allows patients to undergo alignment surgery in as little as six months time, and in such a way that it is virtually undetectable from the outside. These braces in Edinburgh are fused to the front of the patient's teeth, however they are made of white brackets and tooth coloured wires, so they are far less detectable.