Category: Dentist
A Dentist in Edinburgh who accommodates for the dental needs of the whole family at one dental clinic is worth considering for the numerous benefits this affords. A family dentist in Edinburgh is suitably skilled and trained to treat patients across the age spectrum. At Craigentinny dental clinic we are aware that patients of different age groups may require different approaches to dental care. Children may need a more gentle and compassionate approach as would patients of the older generation. In addition to the approach, these age groups also differ in their dental care needs as well.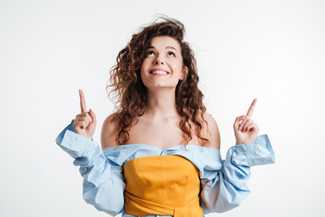 A family dentist in Edinburgh would need to provide a diverse range of dental treatments. At Craigentinny dental clinic we cater for these diverse needs through the arrangement of services and procedures from general dentistry to cosmetic treatments.
Importance of paediatric dental care
There are a number of reasons why children and babies require dental care. One of the more important ones is for parents to gain an understanding of the critical role of fluoride in the development of children's teeth.
At these appointments dental practitioners have the opportunity to conduct an assessment of child's teeth to make sure they develop as they should and take any proactive measures should there be signs of potential problems.
Preventive dental treatments that protect against common dental issues such as cavities and tooth decay can be particularly beneficial for children, one example is sealants.
The benefits of seeking dental care for children are not always immediate. When exposed to these visits in c
hildhood, children learn the important role dentists play in the maintenance of good oral health. Children become better equipped and empowered to look after their teeth and carry these habits into adulthood.
Importance of adult dental care
Once permanent adult teeth make their appearance, they need to be well-cared for to offer a lifetime of service. Once they fall out, adult teeth can only be replaced with dental restorative options as they do not grow back. Other common types of issues adult patients have to deal with include gum problems.
To avoid any potential problem with their dental health, adult patients are urged to put the following measures into place:
Establish a recommended oral hygiene practice at home as directed by a dental practitioner which includes thorough brushing of teeth.
Seek professional dental care and advice when noticing symptoms such as bleeding or swelling.
Cut back on excessive sugar consumption by avoiding convenient sugar-laden foods.
Increase water consumption as this will maintain saliva production which is essential to eliminate acids in the mouth as well as maintain the Ph. balance.
Keep an eye on dental health by scheduling dental appointments with a professional qualified dentist.
As they age, senior patients may need to look into teeth replacement treatments such as dental implants or dentures to replace missing teeth. Tooth discolouration may also become a concern (this is a natural process in ageing) and a dentist can suggest suitable treatments available.
Get quality dental care for the whole family at Craigentinny dental clinic. Our range of treatments and procedures meets the oral care needs of all ages.