Need some extra help attending that dental check-up? Come along to Craigentinny!
It is a scenario that is all too familiar to many people; a dental check-up reminder arrives via post or through a text message, and a twinge of fear hits their stomach.
While some apprehension about medical appointments is normal, if you have either dental anxiety or a phobia, this can make walking into that surgery for your biannual check-up seem more daunting than climbing Mount Everest.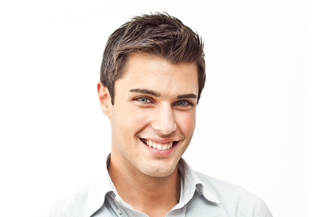 Luckily, if you are worried about a check-up, you will be glad to learn that the days of judgmental dental practitioners are long gone; almost every surgery is able to accommodate even the most phobic of patients and our surgery at Craigentinny is no exception.
At Craigentinny, we pride ourselves on being able to cater for even the most nervous of patients, meaning that when you visit our dentist in Edinburgh, you will have nothing to worry about. We offer online courses and programmes to help you prepare for your check-up mentally and of course, we have a wide range of techniques in surgery to make you feel more at ease in the dental chair.
So, why else should you visit our dentist in Edinburgh if you have a dental phobia?
Nervous patient programme
Unlike many dental surgeries, our team has invested in a targeted, online nervous patient programme, designed to help you feel more comfortable with visiting our dentist in Edinburgh.
Suited to those who want to beat their dental fear or phobia without the use of sedation or other medications, this guide will talk you through what you can expect at your first dental check-up with us, acclimatising you to the surroundings, tools, and techniques that we use.
This programme has helped many of our phobic patients face their fears and gain confidence; what have you got to lose?
Our E-course
Similar to our nervous patient programme, Craigentinny's E-course is comprised of multiple tools and techniques to help you feel more relaxed.
Compiled from our team's years of experience helping people who have a fear of dental check-ups, this course is perfect for even the most phobic of patients.
Sedation
Of course, if you want to jump in head first, so to speak, our team will help you to do that too!
One of the fastest ways to relax in the dental chair is with the use of sedatives and of course, our team at Craigentinny can provide you with the most popular version of sedation dentistry; intravenous (IV) sedation.
Using a tiny injection in your arm, you will be left feeling extremely drowsy. As a result, all of your anxieties about your surroundings or the procedure will fade, and our team will be able to examine your mouth, conduct procedures, etc. without making you uncomfortable.
Post completion, you will have no recollection of what has happened and so, your phobia or fear will not be reinforced.
Obviously, as with anything that involves sedation, we advise that you bring along a responsible, age-appropriate family member or friend to escort you home afterwards.