Category: Dental Hygienist
Our Dental Hygienist in Edinburgh is a suitably qualified professional who plays a valuable supportive role at our dental clinic that encompasses preventive and therapeutic dental services and treatments. Another vitally important role of a Dental Hygienist in Edinburgh is to educate patients about oral hygiene, how to take care of their teeth and how to clean them properly.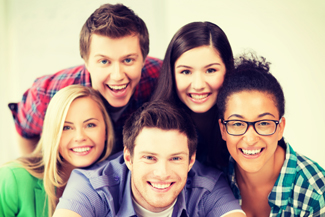 Considering the various roles played by a Dental Hygienist in Edinburgh, much thought needs to be given to the choice in professionals that will deliver great quality dental care. At Craigentinny dental clinic we focus on offering an exceptional dental experience that can only be met with by our dental practitioners having a few pertinent characteristics.
Desirable qualities to look for in a dental hygienist
Qualifications as stipulated by regulatory bodies
The practising dental hygienist should have the relevant qualifications as well as skills deemed necessary by regulatory bodies to ensure patients receive appropriate standards of care. In order to qualify to treat patients, dental hygienists need to pass prescribed courses and examinations that prove competencies.
The ability to listen to patient concerns
We believe that it is not only important that we provide a high level of care to our patients but that we also take the time to listen to the concerns patients have about their oral health. The ability to listen is vital if we are to correctly diagnose a problem in order to suggest a suitable treatment plan.
Respond to patients with empathy
Empathy allows us to be more aware of the discomfort patients may experience on a visit to our dental clinic. We acknowledge that such experiences can be quite traumatic for patients and we do our best to address these issues with understanding, sensitivity and compassion.
Effective communication skills
Next to great listening skills, a dental hygienist should also be able to communicate well with their patients. This is important to ensure patients receive critically vital information, advice and tips in a way that is clear and relatable.
Analytic ability
In addition to technical capabilities, the dental hygienist should possess a high level of analytical abilities necessary for successful treatments. Often a holistic overview of a patient's situation has to be gleaned to get to the root cause of the problem.
An engaging professional with the required people skills
A great dental hygienist has an enviable capacity to ease patient anxiety by displaying a calmness of manner. He/she is able to engage with patients and present complex information in a clear and digestible way.
Pays attention to the details
Many of the tasks performed by a dental hygienist necessitate a certain level of painstaking attention to detail and focus. A great deal of care needs to be taken to assess symptoms correctly and safely while at the same time making sure patients do not experience any discomfort.
Find a registered dental hygienist at Craigentinny dental clinic who believes in empowering and educating patients to promote excellent dental health. Get the right dental care from qualified and compassionate dental practitioners.