If you are looking for a professional dental hygienist in Edinburgh, try Craigentinny Dental Care?
For over 25 years Craigentinny Dental Care has been delivering a first class dental service to its patients from around the Edinburgh area. We offer a wide range of treatments and have justifiably acquired a great reputation for an exceptional level of patient care.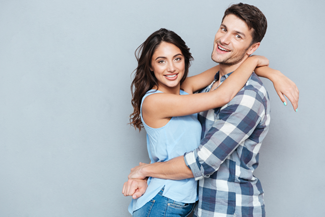 Why do I need a dental hygienist in Edinburgh?
Why wait until you have a raging toothache to see a dental hygienist in Edinburgh? It is always a lot easier to have a check-up before the problems start, so you can head off trouble at the pass. If you have regular visits to the hygienist many problems can be prevented from occurring as dental health comes from a good dental hygiene. Many of us are anxious about visiting the dentist and do leave it until we have a toothache or even a swollen gum, which could be a sign of an abscess. By this time it is a clear sign that you will have to got to the dentist sooner rather than later or even have to book an emergency appointment. With advancements in dental techniques and equipment there is no need why your visit with a dentist or dental hygienist today should be anything other than comfortable. Staff at Craigentinny Dental Care are well trained in helping and understanding anxious and nervous patients and will work hard to put you at your ease and explain things to you. If you have missing, broken or damaged teeth, there is no need to put your hand over your mouth when you smile, give yourself the gift of a great smile and see your confidence and self-esteem soar. With Craigentinny Dental Care it's never too late to make a good first impression.
About Craigentinny in Edinburgh
At Craigentinny Dental Care we put our patients firmly at the very forefront of everything we do. We pride ourselves on being approachable and friendly and many of our patients come by way of referrals from our existing patients. We provide a truly outstanding dental service to both young and old. We offer both NHS service and private care all under one roof. Our team is lead by our principal dentists Fraser Hendrie and John Booth who, along with other highly qualified dentists and their superb team of support staff, work together to deliver a truly exceptional level of dental service. We offer an impressive range of treatments and our integrated team is able to provide a specialist service in many areas of dentistry. We firmly believe that good oral health starts with an excellent dental routine, including regular check- ups and ongoing maintenance and we advocate this to all of our patients both young and old. Where treatment is required we offer a range of procedures to get you smiling again. For missing, broken or damaged teeth we offer a full sphere of restorative dentistry including implants, crowns, bridgework and dentures. If you are looking to acquire that knock out Hollywood smile we are pleased to offer the latest whitening treatments and porcelain veneers. We offer a wide and comprehensive payment options including interest free finance to spread the cost of your dental treatment with easy monthly payments.