Need a dentist that can cater for your entire family, from the 8 year olds, to the octogenarians?
Here at Craigentinny Dental Care in Edinburgh, we specialise in providing high quality dental care to patients of all ages, making us the trustworthy place that many local families come to when their smile is involved. Operating for 25 years, we have the knowledge and skill to treat people of any age, making us the perfect dental clinic to help local people in Scotland just like you.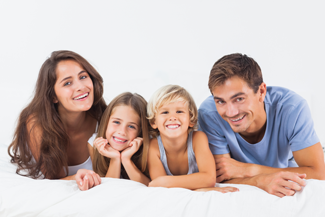 Who are we?
Located in Edinburgh, we have been helping surrounding families just like yours for over 25 years. To us, dentistry is all about making personal connections with our patients, allowing you to feel properly comfortable, secure, and looked after, throughout your whole experience of visiting us. Getting to know patients on a friendly level is probably the reason why so many people put their smiles into our hands – they trust us. Arranging our system so that you will always see the same dentist each time you visit will ensure the familiarity that is needed for a proper working relationship. Offering flexible hours to fit into your busy lifestyle is another key feature of our dental care. Opening 5 days a week, we also pride ourselves in offering emergency same day appointments, so no need to panic if you suddenly wake up with a toothache one morning – by evening you will have been seen by us.
I need many different things from the dentist
Everyone's needs differ when it comes to visiting the dentist, whether they are looking for general dentistry, dental implants, braces or cosmetic treatment. Well, here at Craigentinny, we have your back. No matter what problem occurs, or which member in your family is involved, we have a friendly, professional team waiting with open arms to assist you no matter what. Why not visit a dentist that does every job you could want, in one clinic? Teeth whitening for your husband? No problem. Braces for your eldest son? Say no more. Wrinkle reduction for your mum who doesn't like the look of her smile anymore? Send her our way. Save yourself the hassle and time of looking around many different dentists to see which can offer you which service. Do it all in one place. Come to Craigentinny.
Do the prices of regular dentistry worry you?
We believe in giving patients the help and care that they deserve, whilst still being affordable. Nobody should feel dissatisfied and stuck with their current smile due to their financial situation, and that is why at our dentist practice we give people the opportunity to spread the cost of their treatment over a period of time. With interest free and low cost payment plans available, just speak to a member of the reception team to see how we can easily fit into your lifestyle. With children being treated for free with the NHS, the treatments usually have a 12 month guarantee. And forget any nasty surprises – a full estimate of the treatment cost will be provided for you to approve before you receive any treatment from us.