Category: Dentist
You know that whenever you engage with a new professional, you should ask all sorts of questions and check their qualifications to check that they are the right person for you. This is especially important when it comes to someone who is looking after your health, like a dentist in Edinburgh.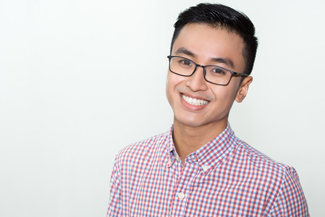 However, life is busy and often we overlook this step and just trust that someone is right for the job. What if there was a middle ground where you don't have to take hours over research, but you do ask the right questions so that you know you're in good hands? To help, you can ask some of the questions below.
Talking to a dentist in Edinburgh
The truth is that most dentists secretly love talking about the details of their practice with their patients. At Craigentinny, we appreciate any opportunity to communicate with our patients so that they feel great about what we can offer them. You can ask any question that you want to and we will give you clear, concise answers.
How experienced are you?
Your dentist in Edinburgh at Craigentinny can answer this question in a number of ways. We can talk to you about our qualifications and the professional developments standards we are required to meet each year in order to keep practising. Or we can talk about specific treatments, successes and results.
Will I experience pain?
If you are concerned about the sensations you will feel at the dentist in Edinburgh, please feel free to say so. We can offer you plenty of information and reassurance about what will happen. We are committed to changing people's perception of dental appointments as something that must come with discomfort.
If you are particularly nervous, we can talk you through the various steps available that can change your experience. This might be anything from something to shield you from uncomfortable light or noises to extra sedation options that may be available.
Practicalities
We are open from 8am and we have free parking on site. We do everything we can to make your experience with us easy and quick so that taking care of your teeth does not need to interfere with your day.