Know before you go – what to expect at your dental appointment
Choosing a new dentist may seem stressful, but it does not have to be that way. At Craigentinny we care about your needs. Our experienced and knowledgeable dentists offer a variety of dental services for children and adults alike. We are passionate about dentistry and we offer the best customer care possible.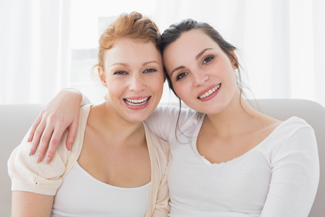 If you are feeling anxious about your first visit to the dentist in Edinburgh, we will help you relax and have the best experience possible in the dentist's chair.
We want to know you better
At Craigentinny, we are all about building trust and providing the best treatment possible to our patients. Before your examination, our dentist in Edinburgh will ask you questions that will help us know you better. Your dental and medical histories are very important. If you are a new patient, we will take a detailed past dental history along with x-rays. The more details we have about your oral and your general health, the easier it will be for our dentist in Edinburgh to create a balanced treatment plan. Moreover, we want to know if you suffer from any medical conditions that could impair your oral health, such as diabetes or heart disease, so that we can customise your treatment plan even further.
Check-up
As part of your dental check-up, we will examine your teeth very carefully. Our dentists and dental hygienists will examine your teeth, gums, neck and soft tissues thoroughly. They will look for possible oral complications such as tooth decay and gum disease, before devising a solid treatment plan. During this time, we will also examine your mouth and neck for signs of oral cancer.
Treatment plan
Once our dentist in Edinburgh examines your mouth thoroughly, they will provide you with solutions to any dental problems you may have. Your treatment plan will take into consideration your dental and lifestyle needs. At this stage, it is important to raise your concerns or ask any questions you may have. Your treatment plan is really important since it will have a profound impact on your oral health and any goals you wish to achieve.
Contact us
To learn more about our dental services, give us a call.