Craigentinny Dental, making Edinburgh smile
For the past 25 years, the committed staff and dentists in Edinburgh here at Craigentinny Dental Care have been committed to providing Edinburgh residents with a bespoke dental experience like no other. We offer a service that is catered to the individual needs and requirements of each of our patients, rather than adopting a 'one-size-fits-all' approach which is commonplace in numerous other practices across the city and beyond. At Craigentinny Dental Care, we combine our long experience and expertise with the latest technologies at the forefront of contemporary dentistry. Treatment here is only carried out by a practitioner whom the patient trusts wholeheartedly, and only begins after lengthy, friendly consultations that detail the procedures on offer.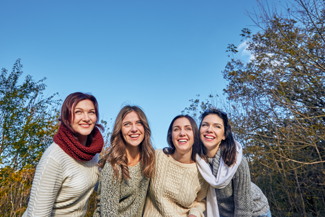 Prevention is the best form of treatment
Currently we have three highly revered dental hygienists working at Craigentinny Dental Care, each chosen for their unique set of skills and experiences. Our dental hygiene treatments we offer are cosmetic solutions that target the visible signs of deterioration or neglect on a patient's teeth caused by smoking, drinking coffee, tea or red wine or any general signs of discolouration. Through our scale and polish treatment, patients can have any visible signs of neglect immediately eradicated from their teeth through a method of power-cleaning them, and can walk away with not just a squeaky-clean feeling in their mouths, but also a minimised risk of any further detrimental damage to their teeth happening as a result. Our hygienists are also available for general consultations about how patients can maintain a healthy set of teeth, and numerous helpful home remedies and tips to ensure their smiles are as bright as they can be.
Quick smiles
Another procedure which is on offer here at Craigentinny Dental Care, is the installation of discreet dental braces, such as our 'Six Month Smiles' treatment. This is an alternative to conventional fused braces, often referred to as 'train-tracks', which are visible metal brackets, often uncomfortable as well as damaging to a patient's outward appearance and as such their self-esteem. 'Six Month Smiles' is similar to conventional braces, however the brackets are constructed from see-through plastics and because of this are far less visible from the outside. Treatment of this sort is largely favoured by teenagers and young adults over metal braces as it affords them the ability to undertake essential dental alignment, without attracting any unwanted attention from peers or colleagues.
Dental sedation
Here at Craigentinny Dental Care, we understand that for some, coming to the dentist in Edinburgh can be a largely stressful and unpleasant experience. Whilst this may be universal, for those patients who suffer a larger degree of anxiety when visiting the dentist in Edinburgh, we offer intravenous dental sedation. This consists of the patient being administered a light sedative intravenously to help calm their nerves and allow the procedure to be carried out without any further discomfort. In order to undertake dental sedation, patients must first conduct a short medical history consultation, to ensure that the procedure can be carried out safely. Dental sedation of this nature can be vastly beneficial to patients who suffer from severe dental anxiety, yet still require work.