Need a new dentist in Edinburgh? Reasons to join Craigentinny Dental Care
Many dental surgeries at a glance seem the same. If you have perfectly straight teeth, you may not be considering more from a dental practice than a biannual check-up and may not be too worried about the other services that they provide.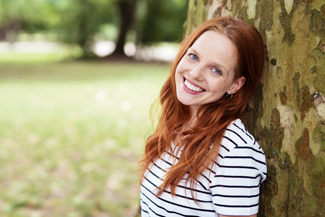 However, if you are nervous of the dentist, want to undertake cosmetic dental procedures or just want whiter teeth, then you should join Craigentinny Dental Care!
Our dentists in Edinburgh are able to offer services to both private and NHS patients and can provide you with every service you could ever require under one roof!
General services we offer
As previously mentioned, our dentists in Edinburgh cater to both NHS and private patients; we offer general dental services as standard for NHS patients which includes check-ups for adults and children, fillings, root canals, dental cleaning and tips on maintaining oral health.
We do not offer hygienist treatment as standard to NHS patients, but it can be provided to NHS patients for an additional fee in line with our private dental costs.
Cosmetic treatments
Cosmetic dentistry has never been more popular and our dentists in Edinburgh can offer a wide range of cosmetic options to our private patients. NHS patients are welcome to undertake our private cosmetic options, but should be aware that these options are not covered under the NHS.
Our cosmetic dental options include the ever popular in surgery whitening, porcelain veneers, dental implants, resin bonding and Inman Aligner or Six Months Smile aligner for discreet teeth straightening. Please note that before undertaking any cosmetic procedure, your dentist must deem you suitable to undertake the procedure; this applies more to the two realignment procedures, the Inman Aligner and Six Months Smile aligner.
Nervous patients
Regardless of your age, going to the dentist for a check-up can be unnerving.
If you have had a bad experience in the past with a dental professional, just let our surgery team know and we will be able to help you manage your fears in a compassionate and professional way. If you require sedation, we will be happy to offer this option too. Please ensure you bring a family member or friend along to the surgery to help you home after any form of sedation and do not operate heavy machinery or drive for 24 hours post sedation.
Family dentists
It is well researched that the earlier children are introduced to the dentist, the less nervous they will be in their later life and the better their overall dental health will be.
If you have young children, feel free to bring them to our surgery in Edinburgh to introduce them to our team. We advise bringing your children for their first dental visit when they are 12 months old, to ensure they become accustomed to the sounds and smells of the dental surgery from a young age.
Call us today to join Craigentinny Dental Centre or book your first appointment online.