Choosing dentist in Edinburgh for you
We know that choosing the best dental practice for your needs can be confusing at the best of times and that is why the Craigentinny Dental Care make choosing a dentist in Edinburgh easy, by offering a full range of dental treatments..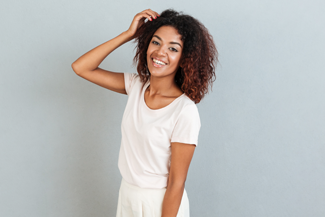 We have numerous years of oral care experience, thus ensuring that all the services we offer to our patients is of the highest quality. New visitors to our clinic are made to feel comfortable with the knowledge that our dental professionals want to offer a whole dental journey that is as smooth as possible.
New and nervous patients
Caring and compassionate, our dedicated dentists offer a whole range of options for the specific needs of each patient, to reflect the individual and the unique dental treatments that are required. And if you are nervous when visiting a dentist in Edinburgh, our team will allay all the fears you have ever had about any dental treatments.
Services
We have a full and abundant selection of dental services to choose from, including cosmetic dentistry which includes teeth whitening, teeth straightening, veneers, implants and bridges to name but a few. Our dentist professionals will be able to help you decide what it is you require for your specific dental needs and help you to feel much more confident about your first visit to our dental clinic. Whether you need a cosmetic dentist or a simple check-up and once over, you will feel safe in the knowledge that you will be in the good hands of dental professionals with years of experience between them.
Prevention is better than cure
Of course, as with most things, prevention is better than cure and this is no different in the eyes of any well-established dentist in this part of the country. To this aim, we offer a whole host of preventive dentistry measures such as those for dental hygiene, treatments for bad breath and bad gums, solutions for sensitive teeth, services for solving jaw problems such as teeth clenching and grinding and special treatments for pregnant patients.
Of course, the best oral health care is the regime that you do for yourself at home. We always recommend brushing your teeth twice a day and flossing or using an alternative to keep your teeth clear of plaque and bacteria.
Enjoy your chosen dental practice!
It can be a real knock in self-confidence when a patient is embarrassed about their yellowing or crooked teeth. But in these modern times, the road to straight teeth and a white confident smile can be made so much smoother, through new innovations and dental technology. Our dental professionals will ensure that they will be with you every step of the way as you head towards your utopia of a beaming white smile. It is awful when someone feels the need to hide their mouth with their hand when talking or laughing, because they feel so self-conscious. With new technology and innovations, help for almost any cosmetic dental problem is always at hand.