Why your dentist in Edinburgh would recommend flossing
No we're not talking about the dance, in this case we mean the thin filament you use to clean your teeth with, that sadly some of our patients still either don't use or just forget about after they brush their teeth. Regularly using dental floss is incredibly beneficial to your overall oral health and any dentist would recommend you introduce it to your current dental routine.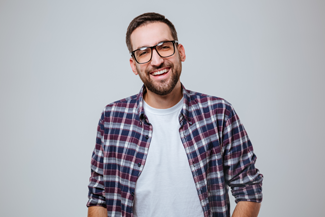 That's why we've come up with a few reasons as to why, being your dentist in Edinburgh, we would recommend you use floss more often.
Removes plaque
If you use dental floss at least once a day you're already ahead of those that still don't. Running a strip between your teeth can remove plaque and tartar build-up that can accrue over the day as you eat regular meals or snacks. If left alone this detritus can continue to increase to the point where you run the risk of serious tooth decay and cavities that will need to be treated with fillings.
Clears out stubborn food particles
Another example we, your dentist in Edinburgh give is that it helps to clear out any food particles that are left hanging around after brushing. Flossing allows you to hit those hard to reach places such as between your molars and between the canines. Also, if you have crooked teeth it lets you get around those difficult to brush parts where food particles love to hide.
Helps reduce bleeding gums
Bleeding gums are never a pleasant experience and even though some of our patients may be a tad hesitant to use floss whilst their gums are bleeding for fear of further irritation, regularly flossing is shown to reduce these symptoms over time. In most cases bleeding gums can be a sign of poor oral health and by simply improving your hygiene routine by introducing floss you can easily avoid this.
Our talented team at Craigentinny Dental Care can help you reduce any bleeding gum symptoms you may have, as well as provide helpful information on how to keep further instances of it at bay.
Lowers your risk of gum disease
Keeping your gums healthy by regular flossing can also reduce your chances of gum disease in the long term. Not regularly cleaning out plaque and tartar can lead to inflammation, irritation and infection of your gums, which opens you up to diseases such as the dreaded gingivitis and other potentially serious oral health issues.
Provides a deep clean feeling
There is nothing better than that super, deep clean feeling after you leave our practice and by just introducing dental floss at least once or twice a day you can experience this feeling at home without having to wait for another appointment with us.
These are just a few interesting facts about flossing and why you should consider adding it to your current oral health routine. If you would like a recommendation or further tips on how to maximise your cleaning potential with flossing then have a chat with our team on your next visit.