Do you suffer from extreme anxiety when seeing your dentist? Come to Craigentinny Dental Care!
Do you have a fear of dental check-ups? Does the thought of even walking into a dental surgery fill you with dread?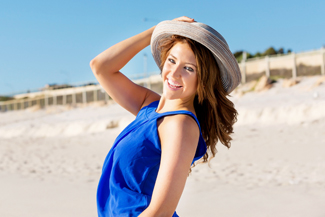 Dental phobias go hand in hand with irregular dental appointments and unfortunately, they also go hand in hand with more extreme dental procedures such as extractions and root canals.
Luckily, the days of the judgemental dentist wagging their finger at you for not attending are long gone!
At Craigentinny, our dentist in Edinburgh is trained to be sympathetic to patients who suffer from dental phobias and to provide the most relaxing and comfortable experience possible, to help them overcome their worries about attending those biannual check-ups!
So, what options can we offer you to help you overcome your phobia? Read on to find out!
Nervous Patient Programme
Many people who are scared when they visit our dentist in Edinburgh are also worried that they will be laughed at or belittled.
At Craigentinny, we take your fears very seriously and will never laugh at you for being scared. Our team will aim to help you overcome your fear at your own pace and will be supportive throughout the entire process.
Best suited to patients who wish to overcome their fears without requiring sedation or medication, our Nervous Patient Programme on our website will guide you through what you can expect during your first visit to our surgery. There are no off-putting images or videos of dental procedures, just members of our team talking you through what you can expect from us.
Dental Fear E-Course
If the thought of booking an appointment to see our dentist in Edinburgh makes you anxious, you may benefit from our E-Course, designed to help you overcome your worries.
This course was designed so patients could access it in their own time and complete it at their own pace, without having to set foot into our surgery! It is free to all and is the combined effort of all of our dental staff who have worked with patients with phobias. It has had an extremely high success rate with previously phobic patients, who have reported to us that they have felt more able to, not only book a dental appointment, but have felt more confident to actually come to our surgery and undertake an examination!
If you feel this is more suited to you, please contact our team today for online access.
Sedation options
Of course, if your dental phobia is extreme and you are in urgent need of a dental check-up, our team at Craigentinny will be able to offer you sedation as an option.
Before undertaking any form of sedation, we will require you to attend a free 20 minute appointment, so our team can assess your previous medical history and determine if it is safe.
On the day of the procedure, we ask that you bring along a responsible family member or friend, who is over the age of 18, to escort you home afterwards to ensure that you are safe.