Need a new dentist in Edinburgh? 5 reasons you need to join the Craigentinny Dental Care practice
When hunting for a new dentist, it can be easy to just pick the one nearest to your home or place of work as a matter of convenience. Indeed, the majority of dental patients across the UK choose their dental practices in this manner and while it may save you a bit on travel time and cost, it is not always the best way, especially if you are looking for a particular treatment.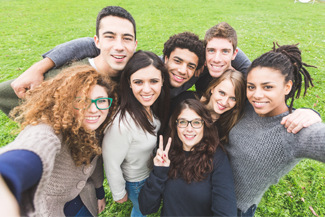 At Craigentinny Dental Care, we offer all of our patients a wide range of services; everything from general dentistry to cosmetic dentistry. We have been regarded by our patients as a high-quality dentist in Edinburgh for over 25 years and we aim to make all of our patients comfortable, by providing a friendly and compassionate atmosphere. If you are looking for a new, compassionate and professional dentist in Edinburgh, join Craigentinny today!
Our care for nervous patients
Nervous of the dentist or know a family member who is? We offer a range of services, both in surgery and out, to make the most phobic patients comfortable.
Using modern technology, we are able to make all procedures you have with us as painless as possible and if you are truly phobic, we can offer you intravenous sedation to help you cope with any dental treatment; just fill out our online form before your visit!
We offer an e-course and a nervous patient programme, to help you conquer your fears outside of the practice at your own pace.
Cosmetic surgery we offer
Cosmetic surgery is booming in popularity and at Craigentinny, we are eager to provide our patients with the most advanced cosmetic dentistry available.
We offer everything from teeth whitening to dental implants, and our dental team can even provide you with wrinkle reduction services to keep your face looking youthful if you desire.
In relation to pricing for our cosmetic services, you can either pay for your surgery upfront or take out a dental plan with us to help you spread the cost over several months.
Family dentistry
What kind of dentist would we be if we didn't cater to the whole family? We offer bespoke treatment for children, such as fluoride sealants, along with providing both you and your children with a friendly, family oriented atmosphere, without judgement or critique.
Flexible opening hours
Your life doesn't operate 9 to 5 and neither do we. We open extra early on specified days of the week and stay open later than other dental practices, to give you that extra flexibility in your day.
We also aim to see all emergency patients on the same day.
Our high standards
At Craigentinny, our high standards of care have kept our surgery as a family favourite for over 25 years. We pride ourselves on taking time with our patients and ensuring that they are aware of and happy with all the dental work and professional care that we offer.