Looking for a suitable family dentist in Edinburgh? Five things that make Craigentinny different!
Have you just moved to Edinburgh? Are you looking for a new dental surgery for yourself and your family?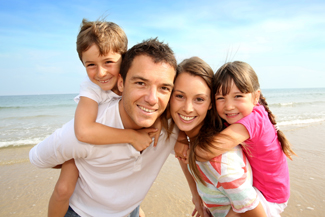 As dentistry has evolved, so have people's expectations of what a dental team can do; more and more people approach dental professionals to have their teeth whitened, bonded and straightened than ever! Cosmetic dental options have taken the world by storm.
If you are looking for a surgery to attend twice a year for a check-up, then you may not be too bothered about the one you choose. If you want to gain something different from your dental visits, come to us!
At Craigentinny, our dentist in Edinburgh is perfect for you and your entire family. We offer a wide range of treatments; everything from basic check-ups to dental implants! We prioritise patient comfort and so, if you are a bit nervous about attending a dental check-up, our team can help you beat your fear! What more could you want from a dental surgery?
But, should you join our dentist in Edinburgh? How is our surgery different? Read on to find out!
Flexible appointments
Spare time is difficult to come by in the modern world.
Our dentist in Edinburgh is able to offer all of our patients early morning and evening appointments, so you don't have to worry about taking time away from your family or work to attend a dental check-up. We also offer same-day treatments for any patients with a toothache or an emergency, helping you get back on track as soon as possible. Perfect!
Nervous patients
One of the best parts of joining Craigentinny is our special programme for nervous patients.
Rather than simply help you through a check-up, our team will help you to overcome and beat your dental anxiety, allowing you to feel comfortable in any dental practice.
Using a combination of E-courses, talks, programmes, and sedation, we will help you to become accustomed to dental treatments, so there will be no more worries about upcoming appointments!
Family dentistry
It may seem fairly obvious that most dental practices are able to treat entire families, but at Craigentinny, we take this one step further.
We can help your children learn how to care for their teeth from a young age, while also making dental care fun. We can apply fluoride sealants to help reduce cavities and decay, keeping your children's teeth in top shape! Perfect!
NHS patients welcome!
Our team at Craigentinny believes in providing the best care to all of our patients.
While many private surgeries do not offer treatment to NHS patients, we are proud to be able to extend our expertise to our NHS patients, ensuring that everyone gets the high-quality dental care that they deserve.
Dedicated
At Craigentinny, our dental team is dedicated to giving you the best oral health possible and will work with you to keep both your and your family's teeth in top shape. From our hygienists to our cosmetic specialists, keeping our patients' teeth healthy is what makes us smile.