Why you should consider an appointment for braces in Edinburgh?
When you think of braces it is usually something that you go through when you are very young, but were you aware that having them fitted when you are an adult can actually be quite beneficial to you?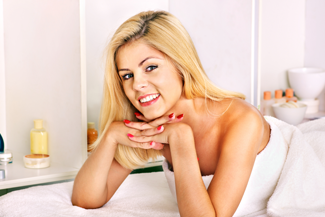 Here are a few reasons why you may want to consider popping by for an appointment with us for braces in Edinburgh.
It helps shape your smile
One of the biggest benefits of having a brace fitted is that it can help make your smile look neater and straighter. This is because the appliance, whether it is a standard bracket and wire setup, or a visit for invisible braces in Edinburgh, slowly realigns any crooked or crowded teeth you may have. This is managed by the application of a small amount of gentle pressure in key spots around your teeth that will realign them to a neater and much straighter position.
Depending on the type of brace used, the location being straightened and the age of the patient, a realignment could take anywhere between six to thirteen months, but the end results are worth the wait.
Aids in speech problems
If you are having problems saying particular phrases and words or there is a pronounced whistling sound when you talk, then you may benefit from a set of braces. This is because your problem may stem from misaligned teeth that may be hampering your tongue as you talk.
At Craigentinny Dental Care our talented team can help identify the cause of these issues quickly before placing you on a beneficial brace treatment programme.
Helps with digestive issues
You may not realise it, but if you have problems with digestion then a brace may also help here. This is because when we chew our food it is broken up into manageable chunks by our teeth and if they are crooked then the lumps of food can end up being much larger than they ought to be. This is a lot harder for your body to break down. Not being able to chew properly leads to you feeling bloated and full for much longer or suffering from indigestion after meals.
The application of a brace can help straighten your teeth to a point where it is easier for your body to break down whatever your eat.
Reduces your chances of jawbone erosion
Last up in our shortlist is the fact that a brace can also help reduce the chances of your jawbone being eroded and although this may sound pretty frightening, it is easily avoidable.
This can happen when bacteria builds up between any crooked teeth you may have, this area then becomes inflamed and if left unchecked it can spread to the surrounding gums, teeth and bone. By simply straightening your teeth you will be able to clean into those previously hard to reach places, which in turn lets you keep your gums healthy and pink.
These are just a few interesting facts about braces and how they can benefit you, should you decide to book an appointment. If you are interested in learning more or would like to know how they could potentially benefit you, then contact our team at the practice at the next available opportunity.