Nervous about an upcoming dental appointment? How sedation dentistry at Craigentinny can help you
At Craigentinny Dental, we know how daunting it can be to attend a check-up when you have a fear of the dentist.
In the past, those who suffered from dental phobias were subjected to ridicule from dental professionals, making the entire process more unpleasant and adding to the fear. Today, this practice has long since been abolished, in favour of offering those with a dental phobia a more warm and welcoming environment, free from judgement and lecturing.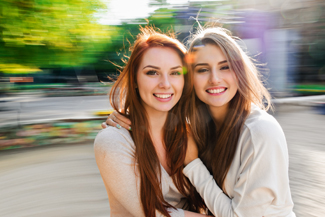 At Craigentinny, our team is proud of the services we can offer to those who suffer from dental phobia. Everything from E-Courses to sedation dentistry in Edinburgh, our team has worked hard to cover all bases to ensure that you overcome your fear with as much help and support as possible.
In this article, we will discuss the benefits of our sedation dentistry in Edinburgh and how we can work with you to become more desensitised to sitting in the dental chair.
What is dental sedation?
At Craigentinny, we are aware that not everyone who is scared of the dentist can be consoled by simply talking to a member of our dental team.
Many of our patients suffer from a very severe phobia of visiting our practice, so we are always able to offer sedation dentistry in Edinburgh to those who need it. Administered through a drip in the arm (intravenously), our team will sedate you before any treatment begins on your teeth and once the procedure is completed, you will be taken to a side room to recuperate.
We must advise that you bring someone responsible and age appropriate with you for this procedure and that you do not operate heavy machinery for 24 hours afterward.
Benefits
Of course, the obvious benefit of intravenous sedatives is that they relax you and allow our team to perform check-ups and procedures without causing you distress. But what are the other benefits?
No memory
Dental phobias are typically based on a negative experience; maybe you had a poor dentist as a child who didn't listen to you when you told them to be more gentle.
One of the key benefits of our sedative treatments is that afterward, you will have no memory of the procedure. Even if you have had 3 teeth extracted and a root canal, you will not remember any of it!
Most of our phobic patients agree that a minor injection in the arm is less invasive than being wide awake while a dentist examines your teeth.
Sedatives allow our team to examine your mouth with ease, without causing you to feel invaded or violated.
No discomfort
Typically, when you have a filling or extraction, there are lots of needles to help numb your mouth.
With sedatives, there is no need for any additional needles and when you are so relaxed, you will feel no pain. When you are fully conscious, if there is discomfort, you will not associate it with dentistry and will, in time, feel more comfortable about attending our dental surgery for treatment.