Category: Sedation Dentistry
If you can't remember when the last time you visited the dentist was, your oral health may be at risk. No matter how careful you are with your daily oral hygiene routine, plaque can hide between hard-to-reach places in your mouth and if not removed properly, it will cause gum disease and tooth decay.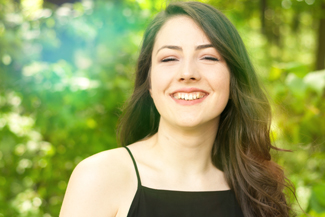 Regular dental visits are a vital part of maintaining a healthy lifestyle. If you are skipping your dental appointment because you are afraid of the dentist, there is no need – at Craigentinny you can have the treatment you deserve with the assistance of sedation dentistry in Edinburgh.
Common reasons behind dental phobia
Dental phobia is natural and as long as it hasn't reached the stage where medical help is required, it can be easily conquered. What makes some of us more afraid of dental visits than others are fear of pain, loss of control, and past experiences gone sour.
People who are afraid of the dentist are more likely to have many dental problems, which can lead to serious oral health issues. Fear and avoidance of the dentist are also triggered by pain. Luckily, sedation dentistry in Edinburgh can help.
What is sedation dentistry?
Sedation dentistry employs medication to help patients relax and remain calm during various dental procedures. Also known as 'sleep dentistry', sedation dentistry is safe, effective and painless. Patients will feel comfortable in the dentist's chair and will even be able to communicate with the dentist throughout the treatment.
At Craigentinny, we offer different types of sedation dentistry in Edinburgh to our patients. Depending on the dose provided by our dentists, sedation can be minimal or moderate. Sedative medications can either be taken through the mouth (oral sedation) or through a vein (IV sedation). IV sedation, in particular, allows our dentists to adjust the intensity of the sedation throughout the procedure.
Regardless of the type of sedation you receive, we also provide local anaesthetic at the site of the mouth where the dentist will work.
Want to learn more about sedation dentistry in Edinburgh? Contact us today and we will book an appointment for you.
If you feel anxiety at the thought of visiting the dentist, you are certainly not alone. Many people feel some degree of trepidation. At Craigentinny, we know that some people end up not taking care of their teeth when they should because of the fear that they feel about treatment. This can often lead to poor oral hygiene. Fortunately, we also know that there are options that can help, like sedation dentistry in Edinburgh.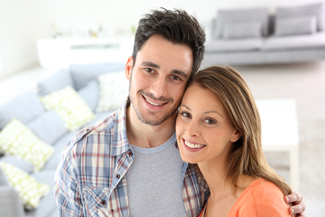 We offer a free, 20-minute chat to patients who want to consider options like sedation dentistry in Edinburgh. This can be combined with a consultation but, for some people, it's easier to just come and have the chat. That way, you know that during this visit, you definitely won't have any difficult experiences. We can talk to you about what will work for you. Everyone's experience of anxiety is different and may involve various triggers. You don't have to know what causes you to feel the way you do in order to get help. We offer general support that will help you in any case.
Our e-course
To start your journey with us, you don't even need to visit the clinic. You can sign up for our free 7-day e-course online via our website. This provides you with insights and tips that are designed to make you feel better about making your first appointment.
Sedation dentistry in Edinburgh
Most people feel better about the dentist when they know they are going to be comfortable and calm. Sedation dentistry can take a few different forms and we will tailor a plan to fit your needs. It doesn't necessarily mean you will be completely unconscious during a procedure, you may just feel more relaxed.
We ask you questions during your first visit to check whether sedation dentistry is appropriate for you and to help us decide what recommendations to make.
Here to help
The important thing to remember is that the team at Craigentinny are here to help. You will not be judged for either your level of anxiety or the amount of time it has been since you visited a dentist. We are just happy to see you and to be able to provide support.