Are you a nervous dental patient?
If you have sleepless nights worrying about visiting the dentist before any treatment, then we feel that sedation dentistry in Edinburgh could be for you. Caring and compassionate, our team at Craigentinny Dental Care offer a whole range of options to help you through your fear.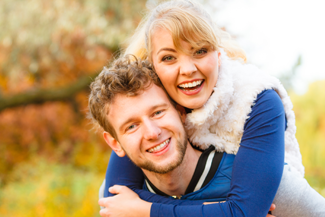 We offer ways to help that are specific to the needs of each patient, to reflect the individual and the unique dental treatments that are required and one of these options could be sedation dentistry in Edinburgh.
What exactly is a fear of the dentist?
If you are nervous about visiting the dentist you are not alone, research has found that there are over 60% of people who do not visit the dentist regularly due to a range of fears, from mild dislike to extreme panic.
Telltale signs of dental phobia can range from sweating to real distress, and signs of panic. Some patients may even miss their appointments, which in turn will make things worse as this could lead to needing more treatments in the long term.
The fear of the dentist could be due to a traumatic dental experience in the past, fear of loss of control or possible conditions such as agoraphobia or claustrophobia.
What can be done about fear of the dentist?
We offer a whole host of solutions to ease you through any trauma you may feel about coming to see us. Initially, we will offer a consultation so that we can find out from you exactly what it is that is bothering you about any treatments. Through discussing your fears with our experienced dental professionals, this will be the start of us working together to find the best options for you that are specifically tailored to relieve any worries that you may have.
Sedation dentistry in Edinburgh uses medication to help patients relax during dental treatments and procedures. It comes in various forms such as minimal sedation, where the patient is awake but relaxed, right through to general anaesthetic, where the patient is fully unconscious.
Our team use sedation dentistry as just one of our tools for helping those fearful of the dentist, to ensure that we provide a well-rounded service to tackle fears and anxieties specific to each patient.
Dental health warnings about dentist phobias
We know how important it is for patients to visit our practice regularly, if they do not come in for check-ups or to see our hygienist there is a much higher risk of disease and other problems down the road.
If a patient does not have a regular dental health regime, any treatment down the road will be a lot more intense. So it makes sense to deal with dental phobias head-on together with our dental team, to produce a plan to help the patient through this issue.
Happy patient and healthy teeth
Nobody wants to go through life not having healthy teeth and fresh breath because they are too scared to visit the dentist.  So don't suffer in silence, just give us a call.