The use of Sedation Dentistry in Edinburgh
Here at Craigentinny Dental Care for the past 25 years we've been a staple in the local Edinburgh community by providing a bespoke, patient-centred dental experience like no other. We believe that each patient is unique, and as such, each treatment ought to be as unique as those seeking it, rather than adopting the one-size-fits-all approach that is favoured by far too many other practices across the city. Treatment here at Craigentinny Dental Care is only carried out by a dentist of the patient's choosing whom they trust wholeheartedly and with whom they share a good rapport. Treatment only begins after lengthy informal, friendly consultations have taken place.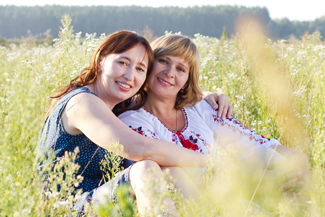 Clean as a whistle
One procedure which is widely popular here at Craigentinny Dental Care is the range of dental hygienist treatments we offer. These are a range of treatments which are used to eradicate superficial cosmetic damage or stains to teeth caused by smoking, drinking red wine, coffee or just general neglect. We understand at Craigentinny that having a healthy and clean smile is essential to living the fullest and happiest life you can – and that the revere is often true. Patients with teeth which are stained or discoloured can often find their social lives largely impacted and be left with a damaged sense of self-esteem and confidence. Through our scale and polish service, patients can walk out of our practice with a squeaky-clean feeling smile and a renewed confidence. Our friendly and approachable team of dental hygienists are also available for general consultations with patients about numerous home remedies and ways they can maintain a healthy smile and good dental hygiene.
Six month smiles
Another service which is widely popular here at Craigentinny Dental Care is the installation of discreet dental aligners, which are generally favoured by teenagers and young adults over conventional orthodontic methods such as fused metal 'train-track' braces. Treatments such as our 'Six Month Smiles' process offer discreet and often removable alternative methods of dental realignment which, when worn, are practically invisible. One of the reasons for the success of these methods of discreet orthodontic aligners being favoured over conventional methods is that they are non-invasive and do not affect the user's outward appearance and as such allows them to undertake essential dental realignment without attracting any unwanted attention from peers or colleagues.
Chemical aid
At Craigentinny Dental Care, we understand that a trip to the dentist can bring about a large amount of stress and discomfort for many. As such we aim to make the entire process as stress free and calming as possible. However, in instances where patients suffer from higher degrees of dental anxiety we offer sedation dentistry in Edinburgh. This is an intravenous form of sedative which is administered to the patient prior to beginning treatment to calm them and allow the process to be carried out smoothly. Before undertaking sedation dentistry in Edinburgh, patients must fill out a short medical history form to ensure the process is risk free, as well as discuss the process with a dental practitioner of their choosing. Dental sedation can be massively beneficial to patients who suffer crippling dental anxiety, but still require treatment to maintain a healthy and hearty smile.