Worried about attending your dental check-up? How sedation dentistry at Craigentinny can help
If you are a nervous dental patient, the idea of walking into a dental surgery can fill you with dread, or even panic.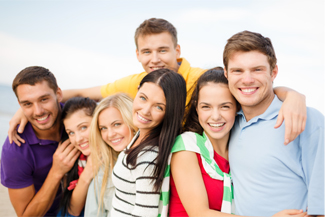 Dental phobia, or dentophobia as it is known in psychology, is an extremely common problem. But, while it is commonly seen, its impacts on both your physical and oral health can be devastating. As humans tend to avoid situations that are painful or unpleasant, the majority of those who suffer from dental phobias put off visiting their dentists for years, meaning their oral health is left unattended.
However, there is some good news! If you are scared about getting into the dental chair, many dental surgeries provide options that will help you to relax.
At Craigentinny, we know that fear of the dentist is an important issue. We take it very seriously and will always aim to make the most phobic of our patients feel relaxed while in our care. While you may think you will never be able to sit in a dental chair unaided, we can offer you a solution that is guaranteed to calm your nerves; sedation dentistry in Edinburgh!
Are there any advantages to sedation dentistry in Edinburgh? Why should you undertake it at all? Read on to find out!
No discomfort
So, one of the key reasons many people have fear of the dentist, to begin with, is related to discomfort from a past experience.
At Craigentinny, we don't want to make you feel nervous and we certainly don't want you to be in any pain, so when you come to us for sedation dentistry in Edinburgh, we can assure you that any procedure you undertake with us will be painless.
Sedation is also perfect if you have a fear of needles!
No recall
We have briefly discussed how memories of previous traumas can be an underlying cause of dental anxieties and phobias.
While it is easy to state that not all dentists are the same, at Craigentinny, we know that this will not help soothe your nerves, and so, sedation is a sensible option for changing your opinion of dental professionals.
Why? Because when you awake from sedation, you will have no memory of the procedure and you will have a gorgeous looking set of teeth as a result. Positive reinforcement at its best!
One visit
One of the worst things to inflict on someone who is scared of the dentist is having to attend multiple appointments.
With sedation, an added advantage is that our dental team will be able to perform multiple treatments on you all at once. Fillings, root canals, and even extractions can be completed in one visit, meaning a reduction in appointments – and anxieties.
No anxiety!
Of course, the main advantage of sedation use in dentistry is that it eliminates anxiety.
You won't be forced to sit through disconcerting noises, smells or experiences and will wake up with a pristine looking set of teeth, without feeling any worry or fear.
Your comfort is our goal at Craigentinny.