Is there a dental practice that offers sedation dentistry in Edinburgh?
Craigentinny Dental Care – we are a trusted and reliable dental practice and have a well established reputation as a dentist in Edinburgh, having provided service for over 25 years.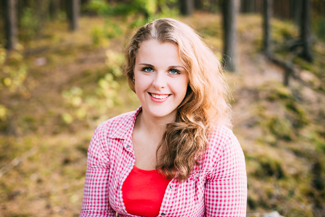 At Craigentinny Dental Care we love to exceed your expectations in both dental care and patient well-being. Creating great smiles and looking after your general dental health is what we do best!
What can I expect from Craigentinny Dental Care ?
Well one thing's for sure – you can expect a warm welcome and some excellent dental care to start with! Our staff are trained to make you feel welcome when you stop by and visit us, because we believe that making you, the patient, feel at the very heart of the practice is a great place to start, in fact it runs throughout the very fabric of the practice. Firstly, we will need to assess your general health and we can do this by asking you to complete a very general questionnaire. Following this you will meet one of our team of dentists who will perform a comprehensive examination of your mouth and teeth and this will include screening your mouth for cancer and X-rays if required. Mouth cancer is on the rise and early detection and treatment can drastically improve the prognosis. Once we have a clearer picture of your oral health we can discuss treatment options with you if required and answer any questions you may have.
From preventive and general dentistry through to restorative and implant dentistry our team of highly qualified dentists offer an integrated team approach, ensuring you always receive the very best treatment in whatever you require. Our practice carries the very latest in dental technology and equipment, which helps us provide not only a comfortable and modern environment for our patients, but ensures we are able to deliver the very best treatment outcomes. Some of our patients suffer from dental phobia and we can offer intravenous sedation dentistry in Edinburgh. Intravenous sedation dentistry in Edinburgh is well established and can offer a good solution. If you need sedation dentistry in Edinburgh please ask for details and we will be pleased to go through the procedure with you. We offer both NHS service and private dentistry within the same practice, although some treatments will not be available on the NHS. We also offer an easy finance option which will allow you to spread the cost of your treatment with convenient monthly payments allowing you immediate access to treatment.
I am nervous about visiting a dentist and my teeth are in poor condition
It is never too late to make a good first impression and your smile is indeed your calling card. A great smile is your gift to yourself and will not only enhance your sense of well-being, it will fill you with an inner, radiant confidence and a new sense of yourself. We love watching how our patients really do start to feel great about themselves and well up with confidence when we complete their smile makeovers. Whether you have not been to the dentist in years and you have broken, missing or damaged teeth or you have a raging toothache, we of course have seen it all in 25 years. As for nervous patients we have had our fair share of people who are anxious and our specially trained team is on hand to talk to you and better understand why you may be anxious to try and put you at ease. Advancements in dental technology and treatment techniques allow us to perform most of the procedures whilst the patient is nothing other than comfortable. So why not let Craigentinny Dental Care look after your smile.