Sedation dentistry in Edinburgh can offer a chance for nervous patients
It isn't uncommon for people to be a little nervous about going to the dentist, especially if they are preparing for a surgical procedure or a restorative treatment. This is why we offer sedation dentistry in Edinburgh for all of our patients. You can breeze through the treatment process without having to feel the full brunt of your fears and anxieties.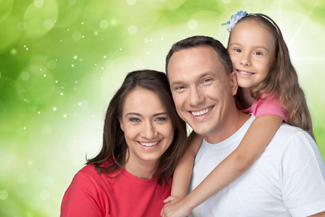 Just speak with one of our compassionate and understanding professionals in order to gain more information about our sedation dentistry in Edinburgh. There are a few options that you can choose from and we can recommend what we believe to be the best fit for your personal situation.
We always give you the full range of options that are suitable for you, with a recommendation of what we believe will be most suitable and why. It is important that you are given the final choice so that you are able to make an informed decision about what you believe is right for you.
What are my options?
If you are nervous about an upcoming treatment and want to learn more about the options available to you, then you should know that we can administer a sedative via intravenous means, in order to effectively relax you throughout the procedure.
We offer a free 20 minute consultation that goes over the basics that you need to know regarding this treatment, so that you can decide whether it is right for you. If you know ahead of time that you would like to be sedated during your treatment, then you can go right ahead and book your examination and consultation where a pre-sedation check will be administered.
During this consultation, we can ensure that we are able to administer the correct dosage during the procedure in question. We can give you an estimate of the costs in which you can agree to before booking sedation during your procedure appointment.
What other tools do you have to help me tackle my dental anxiety?
We are always looking for new ways in which to help you through your fears and anxiety so that you can enjoy a more relaxed relationship with us here. That is why we offer all of our patients the opportunity to enroll in our 7 day e-course, that guides people through beating their anxieties and fears.
Every person may find that they need to approach overcoming their anxiety in a different way because their fears have stemmed from different external or internal factors. We know that every person is unique and that is why you will need to find your own way to work through your dental fear and all in your own time.
Our e-course is simply a means of providing information that can help you to understand your anxiety, as well as many different tips and tools that you can use to stop hiding and start living confidently.
We are very experienced in these matters, are non-judgemental and compassionate for your concerns. We look forward to working with you and helping you in every way that we can.