What to expect from a dental hygienist in Edinburgh
Here at Craigentinny Dental Care, we've been committed to providing the residents of Edinburgh for the past 25 years with a bespoke, patient orientated, tailored dental service like no other. It is our belief that the individual needs and requirements of each of our patients should be at the forefront of everything we do, rather than opting for the one-size-fits-all approach to dentistry which has sadly become commonplace in far too many practices across the city. Treatment from us here at Craigentinny Dental Care is only carried out by a practitioner of the patient's choosing whom they trust wholeheartedly and with whom they share a good rapport. Prior to beginning treatment, patients must first undertake informal consultations between themselves and a practitioner of their choosing who will detail the basics of each procedure as well as explain what outcome the patient can expect as a result of their treatment.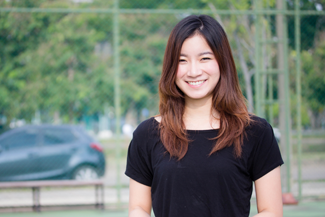 Discreet orthodontics
One procedure which is particularly popular here at Craigentinny Dental Care is the installation of discreet braces and dental aligners, such as our 'Six Month Smiles' programme. Treatment of this sort is largely favoured by young adults and teenagers over conventional orthodontic methods such as typical fused metal 'train-track' braces – which are often uncomfortable as well as largely detrimental to the patient's outward appearance. The primary reason for the popularity of cosmetic dental alignment over conventional methods is that they are virtually invisible when worn, and can often be removable. Thus patients can undertake essential dental realignment without attracting any unwanted attention from peers or colleagues, as well as the removable nature of the treatment affording them the ability to carry out treatment at a time convenient to them – such as when sleeping or at home.
Squeaky-clean feeling
Another particularly popular cosmetic dental service we offer here at Craigentinny Dental Care is our range of treatments offered by our dental hygienist in Edinburgh. Treatments of this sort are used to eradicate any superficial stains on a patient's teeth which have come about through drinking red wine, coffee, smoking or just general neglect. Through the implementation of specialist equipment, our friendly team of three in-house dental hygienists in Edinburgh can help reverse years of damage to teeth in a matter of minutes. Here at Craigentinny Dental Care we understand a healthy smile is paramount to a healthy lifestyle and that if a patient has teeth which are stained and discoloured it can have a largely negative effect on their social lives as well as overall happiness. By undertaking our scale and polish services however, patients can walk away from our practice with a squeaky-clean feeling, healthy mouth, and a bright smile to match.
Sedation dentistry
At Craigentinny Dental Care we understand that the dentists can be a trying and stressful experience for many of us, and we do our best to make the process as painless and calming as possible. However, for the more severe cases of dental anxiety, we offer sedation dentistry whereby a sedative is intravenously administered to the patient to calm them down and allow the procedure to be carried out smoothly. Patients seeking intravenous dental sedation must initially fill out a brief medical history form to ensure that they are safe and able to undergo the procedure, as well as a consultation that covers the procedure in detail so the patient can feel comfortable. Treatment of this sort can be massively beneficial to those who suffer severe dental anxiety, yet still require treatment.