What is a dental hygienist?
Dental hygienists in Edinburgh deal with the preventive side of dental health. At Craigentinny Dental Care our dental hygienists in Edinburgh offer the regular range of health care procedures whilst also educating patients as to the best way to look after their teeth at home.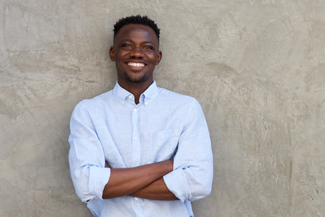 We have found that probably the most important aspect of preventative health care is to keep teeth free of plaque, plaque is a sticky coating which can form constantly on teeth and, if left, can lead to tooth decay. Our hygienists professionally clean our patients' teeth by removing plaque and tartar and will work with the dental team to produce a plan of dental care that is specific to the needs of the patient.
What else can a hygienist do within a dental practice?
Our dental hygienists in Edinburgh can also sometimes carry out some other dental procedures, such as extracting 'baby' teeth and sometimes take dental X-rays. But their main volume of work is dedicated to the application of fissure sealants, applying fluoride varnishes and administering fluoride treatments. Both of our hygienists are qualified in impression taking and local anaesthesia.
Does every dental practice have a dental hygienist?
Not every practice has hygienists, but more and more of them do offer this service. We know how important prevention is for good dental health and we see this as an integral part of our service to all patients. A good home dental health regime and regular professional cleaning to remove plaque and tartar will result in a much cleaner mouth in general, which in turn will help to keep your mouth healthy and breath fresh.
Can a hygienist help prevent disease?
This really is the aim of all dental hygienists, prevention is always better than cure and we know that it is so important to remove deposits of tartar from the teeth and educate patients as to the best way of preventing it coming back. This, in turn, will ensure that the patient will not get gum disease or other complications.
Tooth decay can also be slowed down by a better diet with less sugar and a smart home dental care routine of brushing twice a day and flossing in between teeth to keep the teeth and mouth healthy. We also often recommend giving up smoking, as research has also shown that smokers are more likely to get gum disease than non-smokers. Our hygienists will be able to help you with advice as to the best ways of giving up smoking.
And enjoy your clean mouth!
We endeavour to help patients with all aspects of their dental healthcare and our hygienists are an integral part of our overall mission.  The prize of a healthy clean mouth with fresh breath is there for the taking and our dental professionals are all there to help you with your specific needs. Through a tailored plan of preventative measures and a willingness to pursue a good oral health care regime at home, our patients will soon have the fresh, clean smile they have always wanted.