Oral health management for pregnant women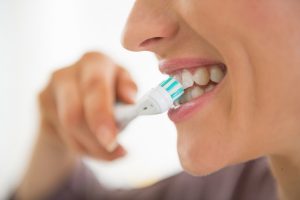 Pregnant women have more reason to practice through oral hygiene and regularly see the dentist. Studies show that the influx of hormones in the body of pregnant women can severely damage teeth.
Key takeaways:
– Craving for sugary foods increases the chances of getting cavities.
– Regular vomiting exposes teeth to corrosive stomach acids that erode enamel.
– Gum disease that causes swelling and bleeding of gums and worse, premature births.
Go to the dentist for regular cleaning and checkups and avoid sugary foods. Ask your dentist about measures you can take at home to protect your teeth.
Read more at:
http://yourdentalhealthresource.com/what-are-the-top-dental-considerations-for-pregnant-women/