Does your mouth bleed when you brush? 5 reasons to visit our hygienist at Craigentinny Dental Care
It seems that on almost every advert break on television, there is at least one advertisement that mentions the seriousness of bleeding gums when brushing. Of course, if you do spit blood when you brush your teeth, you may think it is nothing to really worry about and that it will go away on its own.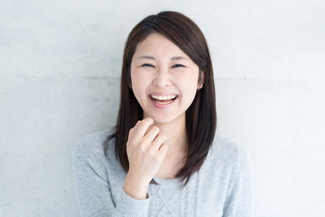 Unless you brush your teeth with extreme vigour and a hard bristled brush, it is unlikely that you are bleeding because of how you brush your teeth. If you experience minor discomfort when brushing, swelling and of course bleeding, you may need to visit Craigentinny's dental hygienist in Edinburgh.
Why hygienist visits are important
If you have a history of gum disease, are currently wearing braces or have sores caused by dentures, you should be seeing a dental hygienist in Edinburgh at least twice a year. Many people assume that hygienist visits are less important than dental check- ups, but our dental hygienist in Edinburgh can help you in many ways that a general dentist can't.
Prevention is key
Prevention is always better than cure and if you visit a dental hygienist regularly, you are less likely to develop conditions like gum disease.
Hygienists are trained to be able to remove stubborn plaque, allowing relief to swollen and sore gums that may have been affected by it. This prevents periodontal conditions like gingivitis from occurring and keeps your mouth healthier.
Targeted care
If you have had gum disease in the past, you will probably have been given a treatment plan by your dental hygienist to stop and reverse the disease. It is worth noting that when hygienists give these treatment plans, they are individually tailored and take into account your age, the condition of your teeth and any other medical issues you may have along with medications you may be taking.
People who wear orthodontic braces, dentures, bridges or even implants are advised to visit a hygienist to help them assess the care they require to keep their mouth and teeth at their healthiest.
Oral cancer screening
Do you smoke? If so, you need to see a hygienist at least once a year for oral cancer screening. A hygienist can identify any unusual areas of tissue in your mouth and also help you quit smoking in order to prevent oral cancer in the future.
Cleaning
A good old fashioned polish is a great way to boost your confidence and can be performed by a hygienist. Some hygienists can perform minor cosmetic procedures such as whitening, so if you want to get a sparkling smile, just book an appointment to see our hygienists!
Reduce sensitivity
No one likes sensitive teeth; they hurt and prevent you from eating ice cream! A hygienist can apply either a fluoride or fissure sealants to fill the microscopic holes in the sensitive tooth and thus block the pain caused by consuming hot or cold foods.