Dentist or dental hygienist in Edinburgh – what's the difference?
At Craigentinny dental practice, we have a large team of dedicated professional standing by to assist with your oral care. This includes dentists, dental hygienists, dental nurses and a dental therapist. We also have our friendly receptionists who take care of all of the admin related to your appointments and records. They help to create a welcoming environment that helps you relax the minute you arrive.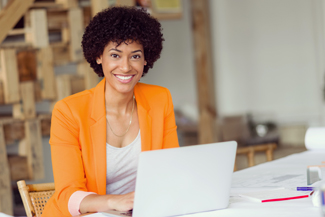 Who will you see?
When you have your oral care at Craigentinny, you will generally be assigned a dentist who you will see at your regular check-ups. Sometimes, you may be referred to another member of our team for specific issues. You are likely to see the dental hygienist in Edinburgh for cleaning, polishing and preventive measures. Some members of our dental hygiene team are also qualified to take impressions and administer anaesthesia.
Is the dental hygienist in Edinburgh less qualified that then dentist?
It is true that a dentist studies for longer in order to gain their qualification than a dental hygienist. However, many dental hygienists continue to add to their skills as they work and some even work independently of dentists. They are also focused on specific areas of dentistry which they work with every day. When you come to Craigentinny, you are effectively being looked after by the whole team. Whether you are seeing the dentist, a dental therapist or a dental hygienist in Edinburgh, you will get continuity of care and a shared pool of knowledge.
What does a typical visit to the dental hygienist involve?
The main goal of the dental hygienist is to ensure that you leave your appointment feeling fresh, clean and well looked after. This usually involves the removal of plaque and tartar from the teeth followed by a polish.
The dental hygienist will also be able to give you care advice to combat any issues that they find or that you experience regularly. This might include oral hygiene tips, dietary advice or smoking cessation support.
If you like, they can also talk to you about preventive care such as fluoride applications. These are designed to prevent minor issues with your teeth developing and turning into bigger problems over time.