Closing the gap between your teeth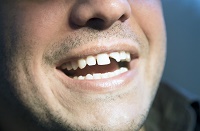 Do you have a tooth gap that you would like to close? Fortunately, it is possible. Whether your gap is from tooth decay, injury or it is just your natural smile, here are solutions.
Key takeaways:
– Dental bonding whereby the dentist uses a composite resin to conceal the gap.
– Braces, a retainer or porcelain veneer shells to push your teeth closer together.
– If you have two or more missing teeth, you can talk to your dentist about dental implants.
Read more here:
https://yourdentalhealthresource.com/top-dental-treatments-to-close-the-gap-in-your-smile/