In this blog post we want to talk about the problem of bleeding gums. If your gums bleed when you brush your teeth then this may be a sign of gum disease, so it's important that you treat this condition early and as soon as you recognise it.
Bleeding gums and gum disease can be influenced and affected by a range of factors such as your family history, genes passed down to you, your diet, your overall health and your smoking habits.
Sometimes these factors restrict your body's ability to recover as quickly as would otherwise be the case, so it's important to look at your bleeding gums from a full-bodied perspective and ask if there is anything you can do with your diet, overall health or smoking habits that would assist your gums to recover.
What happens if bleeding gums or not treated?
As mentioned bleeding gums are a sign of gum disease, if this is left untreated it can turn into periodontal disease which is far more serious. This can affect the bone which supports your tooth, and if this becomes affected teeth can become loose and you may even lose them altogether.
What causes gum disease?
If small amounts of calculus are left to build up around the junction between your gum and tooth then this irritates the gum and causes it to become inflamed. If left unchecked this can then progress to periodontal disease, and loss of bone can occur.
How can bleeding gums be treated?
As mentioned earlier there are a number of factors that affect gum disease, so the first thing you can do at home is to look at your diet, health and smoking habits to see if these can be altered.
After this, your local dental hygienist in Edinburgh will be able to work with you to reduce the gum disease, slow it down or eradicated completely. This will be over an extended period where you will be shown exactly how to manage your oral health care.
Craigentinny dental practice is a family dentist in Edinburgh that is able to help the local people with their bleeding gums and gum disease problems.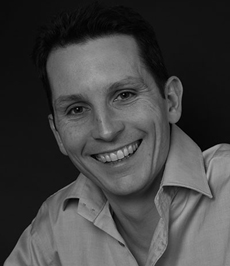 Dr. Fraser Hendrie BDS (Glasg.) MFGDP (UK)
Fraser is a Glasgow graduate with over 20 years of experience. He is the one of the principal dentists at Craigentinny Dental Care in Edinburgh. He has a reputation for consistent, high quality work and a love of innovation. Many of Dr Hendrie's patients travel from the far reaches of Scotland, the UK and beyond. So wherever you live from Portobello or around Edinburgh to further afield he will be pleased to meet you. He is a member of the Student Clinicians of the American Dental Association, British Dental Association, the Association of Dental Implantology, and has studied at the Pankey Institute in Miami on several occasions. Fraser has particular interests in Dental Implantology, Preventive dentistry, Cosmetic Dentistry and information technology. Fraser has also been admitted to the Faculty of General Dental Practitioners by examination. Fraser is married with two young children and lives in Edinburgh. In his free time he enjoys running, cycling, and kite-surfing.