I have just returned from a very enjoyable day at a conference focusing on the concept of Bio-aesthetic dentistry. This is the complicated way of describing what we aim for at my dental practice in Edinburgh namely improving the lives and smiles of our patients without aggressive drilling away of otherwise healthy teeth. It was also reassuring to find a room full of people that feel the same way . As part of the day I was reminded of a very powerful 60 second video by the manufacturers of the Dove range of soaps and cosmetics, that I first saw a few years ago. I think it is as powerful today as when it was released in 2005. Take a look and see what you think…..
It serves as a timely reminder that in the field of cosmetic dentistry, aesthetic dentistry or whatever you actually want to call the process of enhancing and improving a smile that we need to keep our aims grounded in reality. More importantly it reminds us that almost every cover shot that we see on glossy magazines has been digitally manipulated in some way so these highly altered images are not the best benchmark by which to judge any part of ourselves. Don't get me wrong I think that enhancing any aspect of ones self  or situation with which we are unhappy can be a positive and life affirming thing to do, be it eating healthily, a new hairstyle, drinking less alcohol, exercising more or indeed improving a smile. I simply believe that chasing a false image of perfection may not be route to happiness.
So if we want to improve our smile ( which is really the only area where I feel qualified to comment ) what can we learn from this? I can only speak for myself  but, for me the answer is that the medias portrayal of perfection can be an illusion and I think it highlights the importance of realising that any cosmetic treatment is done for ourselves and not for others.  If you start from this point your chances of having a great outcome that you love is greatly enhanced.
What do you think?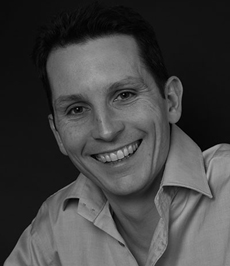 Dr. Fraser Hendrie BDS (Glasg.) MFGDP (UK)
Fraser is a Glasgow graduate with over 20 years of experience. He is the one of the principal dentists at Craigentinny Dental Care in Edinburgh. He has a reputation for consistent, high quality work and a love of innovation. Many of Dr Hendrie's patients travel from the far reaches of Scotland, the UK and beyond. So wherever you live from Portobello or around Edinburgh to further afield he will be pleased to meet you. He is a member of the Student Clinicians of the American Dental Association, British Dental Association, the Association of Dental Implantology, and has studied at the Pankey Institute in Miami on several occasions. Fraser has particular interests in Dental Implantology, Preventive dentistry, Cosmetic Dentistry and information technology. Fraser has also been admitted to the Faculty of General Dental Practitioners by examination. Fraser is married with two young children and lives in Edinburgh. In his free time he enjoys running, cycling, and kite-surfing.