I thought I would share  a bit of feedback from the patients at our Dental Practice in Edinburgh to our latest gadget.  Called the B-Calm it is  designed to help patients who suffer from dental anxiey or fear and  I mentioned it briefly back in Januarys blog posting. It specifically reduces the anxiety caused by the noises of the dental environment by playing a  mixture of relaxing audio tracks blended with white noise at just the right level. Like many good ideas it a very simple concept. Having experiemented with noise cancelling earphones before I was initially doubtful that this device would be any different however, am happy to admit that I was wrong and our patient feedback on this has been excellent.
Although at present nothing will block out every single dental noise, this device really does make a difference and I have been amazed to watch even  my more skeptical patients become converts as they visibly relax while using it. We were  fortunate to be among the the first clinics in scotland to offer this technology and I am very grateful to Dr Rich Varlisky  in  California for helping to make that happen. The audio tracks on the B-Calm device clearly seem to aid relaxation and are  much more than something to drown out the sounds of the drill. When asked, most of my patients say that it beats wearing their MP3 player  hands down. So we are giving this our seal of approval  as something that really does make a difference. We plan  to incorporate this into our dedicated nervous patient programme  and offer it to all patients who suffer from dental anxiety, dental fear or dental phobia.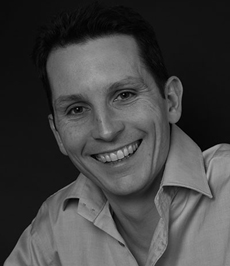 Dr. Fraser Hendrie BDS (Glasg.) MFGDP (UK)
Fraser is a Glasgow graduate with over 20 years of experience. He is the one of the principal dentists at Craigentinny Dental Care in Edinburgh. He has a reputation for consistent, high quality work and a love of innovation. Many of Dr Hendrie's patients travel from the far reaches of Scotland, the UK and beyond. So wherever you live from Portobello or around Edinburgh to further afield he will be pleased to meet you. He is a member of the Student Clinicians of the American Dental Association, British Dental Association, the Association of Dental Implantology, and has studied at the Pankey Institute in Miami on several occasions. Fraser has particular interests in Dental Implantology, Preventive dentistry, Cosmetic Dentistry and information technology. Fraser has also been admitted to the Faculty of General Dental Practitioners by examination. Fraser is married with two young children and lives in Edinburgh. In his free time he enjoys running, cycling, and kite-surfing.