We are right in the middle of some major practice development right now. This goes on all the time along side the dentistry, but the arrival of our Practice Manager last September has allowed Myself and John to allocate more time to improving our services and developing our team. After many discussions with my team about the barriers that keep nervous patients or peole with dental anxiety away from dental practices, we agreed that something was needed to help people bridge the gap between WANTING to see a dentist and actually going ahead and making contact.
As a result our first ever e-course recently went from concept to reality in just 14 days. The information was all there so it was an easy matter to get it organised into bite sized chunks. It was launched on our web site recently already more than 50 participants have completed the course. it has been great to receive e-mails from many of the participants who have found it to be helpful. It is a totally free resource and offers a daily e-mail for 7 consecutive days where we share some of the many tips, tricks and tools that we have used to help dentally phobic patients over the last 20 years. Even if you live no where near us you are welcome to participate. If you know someone who is too scared to see a dentist why not send them the link to the Dental Fear E-course.
It was also a real boost to get such a positive reponse to this idea from the site administrator at Dental Fear Central who helped to test the course and gave some great feedback too. As a resource for patients it is in my opinion up there among the best.
Ideas from our recent practice meeting it also lead us to a radical overhaul of the options that are available to nervous patients . Tomorrow we will be reviewing what progress we have made as a team in helping our patients enter a less stressful world of dentistry. Some of my most enjoyable days happen when we see the practice moving forwards, hopefully this is one.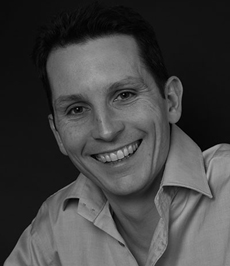 Dr. Fraser Hendrie BDS (Glasg.) MFGDP (UK)
Fraser is a Glasgow graduate with over 20 years of experience. He is the one of the principal dentists at Craigentinny Dental Care in Edinburgh. He has a reputation for consistent, high quality work and a love of innovation. Many of Dr Hendrie's patients travel from the far reaches of Scotland, the UK and beyond. So wherever you live from Portobello or around Edinburgh to further afield he will be pleased to meet you. He is a member of the Student Clinicians of the American Dental Association, British Dental Association, the Association of Dental Implantology, and has studied at the Pankey Institute in Miami on several occasions. Fraser has particular interests in Dental Implantology, Preventive dentistry, Cosmetic Dentistry and information technology. Fraser has also been admitted to the Faculty of General Dental Practitioners by examination. Fraser is married with two young children and lives in Edinburgh. In his free time he enjoys running, cycling, and kite-surfing.